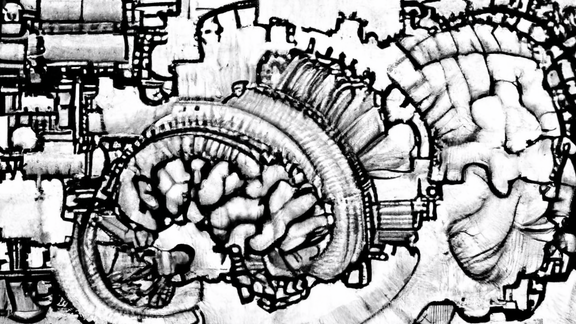 Predicting human interest in all things data.
The Interest Engine is meant to be, like all good technology, additive to the life of the user without being distracting. There's an attempt to minimize the number of buttons, levers, dials, and things that force the user to make decisions without context.
Interest Engine FAQ
Can I use the Interest Engine for my project?
Sure, let's talk!  ideas@mossyside.com
Does the Interest Engine really use AI?
Indeed it does, it's not just buzzword bing we're playing here. There are neural networks, random forests, isolated forests, balanced random forests, gradient boosting classifiers, and all sorts of heuristics and statistics involved.
How is this different than a recommendation system like Amazon or Netflix?
At its very core, the Interest Engine is trying to find things that are interesting for you and ignoring the noise. At the core of those other systems is a desire to make you buy something or increase consumption of their products.
Another difference is that those other systems are showing you things that you might like based on your history; in some ways, this is similar, but the Interest Engine is also trying to show you things that you have never experienced or seen before. The Interest Engine's questions are not annoying sales pitches like the other systems, as you're building something for yourself that answers to you and helps you, not helping build something that optimizes what you can consume. The difference may sound subtle, but it's extremely important as we are willing and interested in building things for ourselves that benefit us personally.
Another difference is the need for speed. The Interest Engine isn't going through a warehouse full of goods and trying to sell you things that are overstocked that you have a slight chance of interest in. As a side note, think about that calculation for Amazon where they calculate the risk of you getting annoyed vs the reward if they sell you something that's highly profitable for them or was overstocked. If you want to see this in action, try looking for AA Energizer batteries and look at all of the random crap that they "recommend" to you that are not Energizer batteries or aren't the size you actually need. Okay, back to the point, which is the Interest Engine notifies you of things in real-time, so you can use that information for your personal benefit.
What are attributes or features?
These are additional data extracted from the raw, or source, data. For instance, if I have a group of humans and their weights, a feature would be the deviation from the average of each weight.
What's a filter bubble?
A filter bubble is an idea that when a user makes a filter, it's like a little bubble that they are in where nothing new can be learned or experienced. Like someone who never learns about new movies or music because they said Elvis Presley was their favorite entertainer.
One of the challenges of the Interest Engine is to pop the filter bubble. To this extent, the platform really consists of two main parts. The first part is to learn about the things that the user is interested in using AI and machine learning techniques. The other is to deconstruct some of the AI machine learning and look for things that the user might be interested in, but they've never seen before.
Where can I try it?
Why aren't there settings to adjust?
The Interest Engine is not a filter per se, or in the traditional sense. It doesn't just blindly remove everything from the user's purview. It highlights the things that are interesting to each individual and shows them new possibilities about things that might be interesting.
Why do new things show up for the user even though they're not interested?
The Interest Engine is not just a dumb filter. It's trying to learn about what you are interested in, and then give you other things that you might be interested in, so expanding what it knows about your interests or horizons.
Why is it called the Interest Engine?
It exists to predict human interest in something.  It's personalized per human.  Engine is a cool word in tech.